---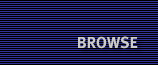 ---

---

---
---

Planning
This area links to articles and resources related to teacher planning from a variety of perspectives - What do I want students to know and be able to do? (Saphier); Linking curriculum activities to learning objectives/outcomes and assessments (TWSM); identifying desired results, determining acceptable evidence and planning learning experiences and instruction (McTighe and Wiggins) and integrating the four dimensions of learner centered, knowledge centered, community centered, assessment centered (Bransford et. al).
"What grant opportunities are there for education technology projects at NSF?" Presented by Michael Haney of NSF at PT3 Annual Meeting, Feb. 21, 2007
Michael Haney of the National Science Foundation discussed grant opportunities for educational technology projects at NSF. He discussed particular grant programs, NSF application reviewing procedures, and tips for producing a winning application.
"Future Funding for Educational Technology Programs" presented by Don Knezek at PT3 Annual Meeting, Feb. 21, 2007
This presentation discusses future funding for educational technology programs at all levels. It also goes over ISTE activites and current trends in educational technology.
Inventing Opportunity - Sustainability and Future Funding Opportunities presented by Melanie Zibit at PT3 Annual Meeting, Feb. 21, 2007
Through innovative and persistent efforts, simSchool has been able to build new partnerships and win additional grants. Its strategies are based on the philosophy that " small things can add up to make a big difference" and "adapt your project's products to meet other's needs, and then collaborations will evolve.".